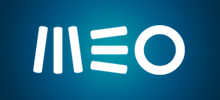 ADIRA AO MEO COM VANTAGENS EXCLUSIVAS
NA ADESÃO AO M3 OU M4
Desconto exclusivo até €8,49/mês
Oferta de 1 mensalidade
Smart TV Xiaomi desde €6,99/mês
Ganha também até 7.500 Milhas no seu cartão SATA Imagine!
Tenha o melhor serviço de televisão e Internet do mercado, com velocidades até 1.000Mbps, ao melhor preço.
Acompanhamo-lo na adesão e instalação do serviço.


Se já é Cliente MEO, traga amigos para o MEO e ganhe Euros!
Por cada amigo que trouxer ganha €28.

Comece já a poupar!

Ligue grátis 800 207 918
(dias úteis, das 8h às 20h)
Canal de adesão exclusivo de Parceria
Condições válidas até 31-12-2021 para novas adesões M3 e M4 Fibra sem box e com velocidades desde 200Mbps, mediante adesão à Fatura Eletrónica, Débito Direto e fidelização de 24 meses. Aquisição da XIAOMI Smart TV MI P1 43" em 36 prestações, implica entrada de €130,85 e €15 de custos administrativos. Limitado ao stock existente. Condições exclusivas de parceria. A MEO só garante estas vantagens para adesões efetuadas através deste número ou dos Gestores Comerciais presentes na sua empresa. IVA incluído à taxa de 16%.
At the moment, there are no active campaigns.
At the moment, there are no active campaigns.