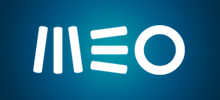 Only in portuguese
Subscribe to MEO TV and win SATA IMAGINE miles:
7.500 miles = TV + Fixed Internet + Phone, with or without cellphone
3.750 miles = TV Only Packages
Learn more
Call for free 800 207 918- Free
(business days, from 9h am to 22h pm.)
Exclusive for subscriptions through the phone number 800 207 918 (free phone call).
The offer of miles may cumulate with the MEO subscription campaign available on the market and is exclusive for new MEO TV subscriptions.