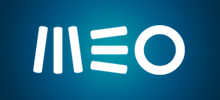 APROVEITE AS VANTAGENS EXCLUSIVAS QUE O MEO E O SATA IMAGINE TÊM PARA SI!
Adira ao M4 com:
Oferta 1 mensalidade ou TV LED HD 32"
Desconto até €12,47 na mensalidade
50% de desconto na Net Móvel (30GB)
Aproveite as vantagens exclusivas da parceria.
Acompanhamo-lo na adesão e instalação do serviço.
Saiba mais. Ligue grátis 800 207 918
(das 8h às 20h, dias úteis)
Condições válidas até 30.04.2021 para novos clientes TV M4, mediante fidelização de 24 meses, adesão ao Débito Direto e Fatura Eletrónica. Aquisição dos equipamentos mediante pagamento €5 no fim da fidelização. Limitado ao stock existente. Condições exclusivas de parceria. IVA incluído à taxa de 18%.
24th Anniversary of SATA IMAGINE
JOIN MEO AND WIN DOUBLE MILES!
 
Join MEO TV with exclusive advantages
Monthly discounts up to €12,47
50% discount on Mobile Net (30GB)
Offer of 1 monthly fee

AND WIN UP TO 15.000 MILES ON YOUR SATA IMAGINE CARD.
 
Call now and have the best television and internet service on the market, with speeds up to 1 GB, at the best price.
We accompany you when joining and installing the service. Call free 800 207 918
(working days, from 8 a.m. to 8 p.m.)

Conditions valid until May 31, 2021 for new TV customers, through a 24-month loyalty, adherence to Direct Debit and Electronic Invoice. Exclusive partnership conditions. VAT included at the rate of 18%.