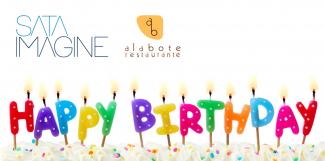 Celebrate your birthday with our partner - Alabote Restaurant - and take home a bonus of 2.000 miles.
Campaign conditions:
For groups with 20 clients or more.
Miles credited to SATA IMAGINE member account – (birthday client).
At the time of booking, mention that you want to be a beneficiary of the campaign.